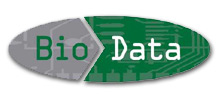 Sponsored and organized by:







WHERE INNOVATIVE LIFE SCIENCE COMPANIES
MEET INVESTORS
// Next Edition March 1st-2nd 2022// Euro-Swiss Technopole
//Archamps//France

BioData Overview (2002-2010)
The Forum
Every year in January since 2002, BioData brings together executives and decision
makers from leading pharmaceutical companies, innovative biotechnology
enterprises, investors and major high tech industries.
Intended for investors responsible for asset allocation in the life science sector
and financial analysts, it addressed the major issues facing the biotechnology
industry and aimed to promote the position of Switzerland in the European
Biotech Industry. You will find below the list of all the people who made the success of BioData:
- our sponsors and partners,
- the financial institutions registered,
- the companies registered in "company presentation" sessions,
- the speakers of our plenary sessions,
- and our participants, with some information on their distribution
You will also be able to read the final programme of each edition, at the very end of this page.
Sponsors and Partners

Financial Institutions registered
3i Gestion

Active Advisors

Activgest

Adamant Biomedical Investments

Adcap

Aelios Finance

Affentrager & Associates

AFFIX Corporate Finance

AGF Private Equity

Aisling Capital

Akuo Investment

Alexion Ventures

AlpInvest Partners N.V

Alta Berkeley

Amorcage Rhône Alpes

Apax Partners

Aravis Partners

Arca Investment Partners

Atlas Ventures

Auriga Partners

Avance, Basel GmbH

AXA Private Equity

Banco del Gottardo

Banexi Ventures Partners

Bank Bellevue Asset Mgt

Bank Julius Baer

Bank Leu

Bank Sal. Oppenheim & Cie

Bank Sarasin

Bank Vontobel

Banque Cantonale de Genève

Banque Cantonale Vaudoise

Banque Faisal

Banque Nationale Suisse

BB Biotech Ventures

Berna Venture

BioAlps

BioArk / CimArk

BioAssociés Sarl

Biobank Technology Ventures L

BioFund

BioGestion-Fonds Bioam

Biomed Invest

Bionest Partners

Biosafe

BNP Paribas

Bordier & Cie

Breslin Biotech

Brilleon Capital

Bryan, Garnier & Co

BSI

BT&T Group

BZ Bank

Canaccord Capital

Capital Group Companies

CDC Entreprises FP Gestion

CDC Entreprises Innovation

CEA Investissement

Chandra Capital

CIC

CITCO

Citigroup

Clariden

CMG Capital

CNCE

Coges

Cowen & Company

Creadvise

Crédit Agricole Cheuvreux

Credit Agricole Private Equity

Crédit Lyonnais

Crédit Suisse

Cukierman & Co Life Sciences

Daiwa Securities

De Pury Pictet Turrettini & Cie

Defi Gestion

Deka Investment

Developement Economic Western Switzerland

Deviris Pharma

Dimension Corporate Finance

Dresdner Bank

Eclosion

Edmond de Rotshild Investment Partners

EFG Bank

EIM SA

Endeavours

Entrepreneurs Fund

Equinet

ERAI

E-Synergy

Euronext

Europa Partners

European Ventures Partners

Euthemis

Ferrier Lullin & Cie

Floralis

Florham Consulting SA

Fonds Européen d'Investissement

Freelancer

Gedefi Asset Management SA

Genevest Consulting group

Global Biomedical Partners

Global Life Science Ventures

Goldmann Sachs

Hapoalim Securities USA, Inc.

HBM BioVentures

HealthCap

Healthios Inc.

Helvea

Himalaya Capital Partners

IMSF International

Index Ventures

Inventages Venture Capital

Invest in Western France

JP Morgan

Kepler Equities

Kurma Biofund

Landsbanki Kepler

Laverda Limited

Lombard Odier Darier Hentsch & Cie

Matignon Investissement et Gestion

MDL Finance

Medicines For Malaria Ventures

Medinsight

Merieux Developpement

Merrill Lynch

Morgan Stanley

NeoMed

New England Partners

Nipralabs Investment Management

NMT

Nomura

Novartis Venture Fund

NWI

NYSE Euronext

NZB Neue Zürcher Bank

Oddo AM

Omega Advisors

Orbimed Advisors

OSEO

Oxford BioScience Partners

Panmure Gordon

Pantheon Ventures

PAR Finance

Paul Capital Partners

Pictet & Cie

PricewaterhouseCoopers

Private Bank Switzerland

Privateq Advisors AG

Renaissance

Richefield Partners Ltd

Robert Frazer Finance

Rodman & Renshaw

Royal Bank of Canada

Sectoral Asset Management

SG Cowen

Siparex

SME BioAdvisor

Sofinnova

Soyco Capital Management

Swiss Re

Swissfirst Bank

Swiss National Bank

SWX

Talentmark

ThinkEquity

Tilocor International S.A.

Truffle Venture

Turenne Capital

TVM

UBS

Unicorn Bio Tutors

Union Bancaire Privée

Venture Incubator

Vespucci Capital

VI Partners AG

Vinci Capital

Vision Capital

Wealth Management Advisors

WestLB Panmure

Widmann Associates

Wolf Research & Asset Mgt
Company Presentations registered
ABMI,

3-dimensional Pharma

AC Immune,

Actelion,

Addex Pharmaceuticals,

Affymetrix Inc,

AGCom Biotech

Agy,

Alkermes,

Alpes Laser,

Alizé Pharma,

Amgen,

Anaconda Pharma,

Anavex,

Animascope,

Anergis,

Antagene,

Anteis,

Apoxis,

Aptanomics,

ArisGen,

Arpida,

Arrayon Biotechnology,

Athelas,

Atheris Laboratoires,

Atugen,

Aureus Pharma,

Avesthagen,

AVI BioPharma,

AXS Medical,

Axovan,

Basilea Pharmaceutical,

Berna Biotech,

Bio3 Research,

BioAlliance Pharma,

Biocell Interface,

Biocortech,

BioIT,

BioMatech,

Biomedix,

Biomethodes,

Biom'up,

Bioresearch & Partners,

Bioring,

Biosafetys,

Bioscan,

Biosensors International,

Biovitrum,

Bioxell,

BrukerDaltonics,

CardialCare,

caT,

Cellpep,

Cellmade

Cellular Dynamics International,

CeNeS,

Cerebel

Cerep,

Cerma,

Chienna,

Chronix Biomedical,

Clearant,

CMS Laboratory,

Cogenics-Genome Express

CoreValve,

Crucell,

Cyclacel,

Cypress Biosciences,

Cytheris

Cytokinetics,

Cytomics,

Cytos biotechnology,

DataMining International,

Debiopharm,

Dermadis,

Diagnoplex,

Diagnoswiss,

Dictagene,

Drug Design Technologies,

Elana BV ,

EndoArt,

Endosense,

Erytech Pharma,

Etna Biotechnology,

ESBAtech,

Euroscreen,

Evolva,

ExcellGene,

Frimorfo,

Gene Control,

GeneData,

Gene-IT,

GeneProt,

Genetic Immunity,

Genetronics,

GeNeuro,

Geninex,

Genionics,

Genkyotex,

Genmab,

Genome Express,

Genomic,

Genomining,

Genopoïetic,

Genostar,

Genoway,

Glycart Biotechnology,

Graffinity Pharma,

HC Forum,

Heidelberg Pharma,

Hewlett-Packard,

Hybrigenics,

ID Biomedical,

IDEC Pharmaceuticals,

Idenix Pharmaceuticals,

IDM,

IMI Intelligent Medical Implant,

Immun ID,

Ingenium Pharmaceuticals,

Innate Pharma,

Innogenetics,

Integragen,

Intercell,

Intercytex

IsoTis OrthoBiologics,

Kalys,

Kikamedical,

Koelis,

Kuros Biosurgery,

LAB International,

LemanCardioVasculaire,

Lemnagene,

Lexicon Genetics,

Libragen,

LifeScience-Consulting,

LION Bioscience,

LonzaGroup,

Med Discovery,

Medical Device Works

Medicure,

MediGene,

Medion Diagnostics,

Medipol,

Medtronic,

Mellitech,

Merck-Serono,

Meristem,

Micromet,

MillenniumPharmaceuticals,

ModexTherapeutics,

Molecular Partners,

Morphochem,

Mondobiotech,

Morphosys,

Mutabilis,

Myocontract,

NanoInk,

Narval,

Neurotech,

Nicox,

Nikem Research,

Nitec Pharma,

Noraker,

Novocib,

NovImmune,

Novirio,

Nucleis,

ObeTherapy Biotechnology,

OM Pharma,

OptiScan Biomedical, Inc.,

OrganiTech,

Orthovita,

Otologics,

Oxford Immunotec,

Oxyclar,

Paion,

PharMida AG,

Pharmos,

Photo Derma,

Phytopharm plc,

Picometrics,

Promethera Biosciences,

Protein'Expert,

Platform Computing,

Plethora Solutions,

Praxim,

PreenTec,

Prionics,

Protein'eXpert,

Qiagen,

Quantonix,

Selexis,

Serono International,

Seyonic,

Sinclair Pharma,

SIRO Clinpharm,

Sleepinnov Technology,

Sloning Biotechnology,

Smartbead,

Smartcanula,

Sonoscope,

Speedel,

Spinomix,

StereoTools,

Stressgen Biotech,

Stryker,

Suriasis,

Swiss Institute of Bioinformatics,

Swiss Medical Care,

Tecan,

The Genetics Company,

Themis-Icta Group,

Tigenix,

Transgene,

Trigen,

TriReme Medical,

Unilabs,

Vital-IT

Vivalis,

Voxcan,

World of Medicine,

Xcelens,

Xigen,

XLBiosim,

Xytis Pharmaceuticals,

Zealand Pharma.
Speakers
Bernard Accoyer, President of the French National Assembly, and Mayor of Annecy-Le-Vieux
Patrick Aebischer, President, Ecole Polytechnique Fédérale de Lausanne, EPFL
Domenico Alexakis, Executive Director, Swiss Biotech Association
Gilles Amsellem, COO,Avesthagen
Valérie Ayache, General Manager, Adebag
Martin Bachmann, Executive Vice President & Chief Scientific Officer, Cytos
Amos Bairoch, Professor, Swiss Institute of Bioinformatics
Daniel Balmisse, Deputy COO, CDC Entreprises FP Gestion,
Jean-Luc Balzer, Directeur Industrial Development and Programs, Cancéropole
Jack Barbut, CEO, NovImmune
Alim Benabid , Professor, Director of U318 INSERM, Grenoble University
Ariel Beresniak , CEO, Data Mining International
Joël Besse , Senior Principal, Atlas Venture LLP
Ali Bhojani, Managing Director, Canaccord
Kim Bill, Vice President Business Developement and Licensing, Debiopharm
Lionel Binns, Corporate Manager, Life Sciences, Compaq
Bill Blake, Vice President, High Performance Computing Worldwide, Compaq
Friederich von Bohlen, CEO, LION bioscience AG
Jean-Yves Bonnefoy, Managing Director, Canceropôle Lyon-Rhône-Alpes
Allistair Booth, Partner, Fasken Martineau
Anne-Sophie Borgeaud, Vice President, Fund Manager Life Sciences, Lombard Odier Darier Hentsch
Benoit Bouche, Head of Corporate Finance, Kepler Equities
Stéphane Boudon, Chairman, CDC Ixis Innovation
Herve Bourlard, Dalle Molle Institute for Perceptual Artificial Intelligence
Richard Borgi, Strategy Consultant-medical device, Bri
Gilles Brisson, President of Management Board, Aventis
Ronald Bronsaer, CellMade, CEO
Shaun Brown, Director, Innovator Capital Limited
Kai Brüning, Senior Portfolio Manager, Deka Investment
Philippe Bulet, BioPark Porte Sud de Genève , Operational manager
Jean-Philippe Burcklen, Head of Venture Capital Operations, European Investment Fund
Leon Bushara, VP, Head of Business Development, Serono
Stefan Catsicas, EPFL Professor, Chairman, Tilocor International
Laurence Cassarino, Equity Analyst-Pharmaceuticals, CDC IXIS Securities
Fabio Cavalli, CEO, MondoBiotech
Jérôme Chanton, Fund Manager, Life Sciences, Lombard Odier Darier Hentsch,
Daniel Christiaen, Business Development Manager, Rhône- Alpes Genopole
Philippe Cinquin, Head of Medical Informatics, University of Grenoble
Anne-Marie Comparini, President, Rhone-Alpes Region
Fabrizio Conicella , Business Development Manager, Bio-Industry Park Canavese
François Conquet, Early Stage Licensing Director, Merck Serono
Peter B. Corr , Senior Vice President, Science and Technology, Pfizer Inc.
Jean-Yves le Cotonnec, Chief Executive Officer, Triskel
Didier Cowling, CEO, Kuros
Thomas Cueni, Secretary General, Interpharma
Zubin Dastoor, Senior Financial Analyst, NZB Neue Zürcher Bank
Michel David, Vice President and General Manager, Clearant Europe
David Deperthes, Dermadis, CEO
Francesco De Rubertis, Partner, Index Ventures
Frederic Desdouits , Managing Partner, Bionest Partners
Zlatko Dimcovski, CEO, BioScan
Philippe Dro, CEO, EndoArt
Bill Drohan, President, Clearant
Benoît Dubuis, Head of School of Life Sciences , EPFL
Tim Dyer, Chief Financial Officer, Addex Pharmaceuticals
Juerg Eckhardt, Senior Investment Manager, Global Life Sciences Ventures
Fouad Elbaroudi, CEO, AXS Medical
Ivor Elrifi Co-chair of the Intellectual Property Section,Mintz Levin
Andreas Emmenegger, CFO, Glycart Biotechnology
Lionel Eperon, President, BioAlps
Jacques Essinger, Executive Chairman, Symetis
Boi Faltings, Ecole Polytechnique Fédérale de Lausanne, EPFL
Sam Fazelli, Senior Biotechnology Analyst, Nomura
Raimund Gabriel, Partner, MC Services
Andrew Galazka, Senior VP Autoimmune and Emerging Therapeutic Areas, Merck Serono
Jesus Martin Garcia, Founder and Managing Partner, Eclosion
Alexandre Gauthier-Jacques, Associate Director, UBS
Manuel Gea, Vice President, Biotech Committee, LEEM
Dominique Gillot ,Life Science manager Europe, Middle East and Africa (EMEA), Hewlett-Packard
Reinhard Glück, CSO, Berna Biotech
Thomas Goebel , PhD, Principal, Neomed Management
Jaap Goudsmit, CSO, Crucell
Vincent Grandjean, Chancellor of the Canton of Vaud
Christophe Gretler, Director Equity Research, Credit Suisse First Boston
Jennifer Griffiths Director, Global Business Development, Novartis Pharmaceuticals
Yvonne Gunsch-Wegmann, VP Head of Issuer and Investor Relations, SWX
Claudia Gutjahr-Loeser, Senior Director, Head of Corporate Communications and Investor Relations, Morphosys
Christopher Haig, VP Mktg, Bus Dev, Intl sales, TriReme Medical
Eric Halioua, Senior Manager, Arthur D. Little
Denis Harran , General Agent, La Suisse Assurances
Harry Heinzelmann, Scientific Advisor, NanoDimension
Patrick Henri, Senior Vice President Marketing & Business Development, Surgetics Network
Denis Hochstrasser , Head of the Department of Pathology, University Hospital of Geneva
Bob Holland, Archamps Technopole, Research and Training Projects Manager
Joost Holleman, Principal Fund Investments, AlpInvest Partners
Olfa Hooft, General Manager, FFSRT
Jeffrey Hubbel, Professor in the Integrative Biosciences Institute for Chemical Sciences and Technology, Swiss Federal Institute of Technology
Alice Huxley, CEO, Speedel
Samuel D. Isaly, Managing Partner, Orbimed advisers
Alan Jakimo, Partner, Sidley Austin Brown & Wood LLP
Victor Jongeneel ,Director, Vital-IT Centre
Kuno Jung, Investement Manager, Global Life Science Ventures
Carole A.Jones, Consultant and Pratice Area Leader, IMS global Consulting
Daniel Kahn, International Lawyer, Kahn & Associés
Nadia Kamal, Deputy Managor, Crealys
Tom Kass, Fund Manager, EFG Bank
Ann Kato, Professor, Department of Neuroscience, University of Geneva
Ulrich Kinzel, Director, Corporate Finance, Nomura Code Securities Limited
Hervé de Kergrohen , Chairman, Biodata
Yigal Koltin , VP, Alliance Development, Millennium Pharmaceuticals
Herbert Köntges , Chief Business Officer, Medical Device Works
Jay Kranzler, CEO,Cypress Bioscience Inc
Thane Kreiner, Senior Vice President, Corporate Affairs, Affymetrix
Ivan Kugener, Senior Vice President, Deputy Director specialized Fund Management, Lombard Odier Darier Hentsch
Robert Kuster , Chief economic development advisor , State of Geneva
Carlo Lamprecht, Minister of Economic Affairs, State of Geneva
Christophe Lamps , Partner, Rochat & Partners
Thierry Laugel, Managing Partner, Kurmabiofund
Stéphane Lavallée, CEO, PraximMedivision
Corinne Lebourgeois, Managing Director, Med C Partners
Philippe Le Goff, Dr. Ing., General Manager, H&LG Consultants SARL
Bernard Lemaître, CEO, Stedim
Bruno Levy, President, Strategyn
Cedric Loiret-Bernal , CEO, Vespucci Capital
David Loucks, CEO, Healthios
Giampiero de Luca, Chief Intellectual Property Counsel, Serono International
Jean-Charles Magnin, Director Economic Affairs, Economy and Health Department
Nathanaël Mauclair, Deputy Director – International Listings, Euronext
Jacqueline Maurer- Mayor, Minister of Economy, State of Vaud
Andrew McDonald , Research Analyst, ThinkEquity Partners
Jean-Claude Manini, Senior economist for Europe , The Conference Board
Georges-David Medina, Funding Partner, Hinvest Partners
Eric Menotti, Fund Manager, Lombard Odier Darier Hentsch & Cie
Juerg Meyer, Executive Director, Novartis Venture Fund
Michael Meyers , Managing Director and Partner of Global Biomedical Partners Ltd
Stefanie M. Monge, Senior Associate, Poledna Boss Kurer
Bruno Montanari, Investment Manager, Credit Agricole Private Equity
Geneviève Morand , Founder and CEO, Rezonnace.ch
Simon Moroney, CEO, Morphosys
Villoo Morawala Patell ,Founder & CEO,Avesthagen
Cédric Moreau, Analyst, Bryan, Garnier & Co
Simon Moroney, CEO, Morphosys
Michel Morre, CEO, Cytheris
André Mueller, Member of the Board of Directors, former CFO,Actelion
Alexandre Müller, Senior Consultant, Dynamics Group
Patrick Nef, CSO & VP Business Development, Xytis Pharmaceuticals
Sandor Nemeth, Partner/Attorney, Szecskay Attorney's at Law
Claudio Nessi, Partner, Neomed
Gilles Nobécourt, Partner, Edmond de Rothschild Investment Partners, Life Sciences Team
Matthias Nordmann, Attorney/Partner, SKW Schwarz
René Nordmann, CEO, Medinsight
Isabelle Nutall, Programme Manager, WHO
Markus Ochs ,Director,Stryker
B. Oesch, CEO, Prionics
Robbin Offord, Professor,Faculty of Science & Medicine, University of Geneva , Chaiman Eclosion
Othmar Pfannes , CEO, Genedata
Antoine Papiernik , General Partner, Sofinnova
Chantal Parpex, President, CDC Entreprises Innovation
Roland Pascal, President of Archamps Technopole
Eric Perouse, Manager France, Perouse
Damian Pethica, European Biotech Analyst, JP Morgan
Maurizio PetitBon, Director, European Venture Partners
Andrea Pfeifer, CEO, AC Immune
Bob Pooler, Senior Research Analyst - Pharmaceuticals Lombard Odier Darier Hentsch
Sebastien Putallaz , Vice President, Global Biomedical Partners
Irene Püttner, Fund Manager HealthSar, Bank Sarasin
Serge Raicher, Partner, Pantheon Ventures
Andrea Rappagliosi, Vice President, Health Policy Governments Relations, Merck Serono
Holger Reithinger, Principal, Global Life Science Ventures
Wolfgang Renner, CEO, Cytos Biotechnology
Christophe Renondin, Partner, CDC Entreprises Innovation
Christophe Reymond , COO, Anergis
Arthur Roach, Head of Neurobiology, Serono Pharmaceutical Research Insitute
Subhasis Roy, Director, Landsbanki Kepler
Francisco Rubio-Sandi, CEO, Geninex
Bogdan von Rueckmann, Partner, Inventages Venture Capital
Peter Rule, Chairman and CEO, Optiscan BioMedical
Odile Rundquist, Pharmaceutical & Biotech Analyst – Equity Brokerage, Vontobel
Aymeric Sallin, Founder and Managing Partner, NanoDimension
William Saurin , CEO, Genomining
Jean-Alain Schulz, Patent Attorney, Bugnion SA
Maarten Schutt, Attorney at law, Kennedy Van der Laan
Raghuram Selvaraju, Head of Healthcare Research, Hapoalim Securities USA
Allan L.Shaw, CFO, Serono International
David Sherwood, Vice President Quality Assurance, Lonza Biologics plc
Francesco Sinigaglia, CEO, BioXell
Michael Sjöström, CFA, Founder and Chief Investment Officer, Sectoral Asset Management
Philippe Sordet, President, BioAlps
Daniel Steck, Healthcare Analyst, Lombard Odier Darier Hentsch & Cie
Gilles Talobotier, General Manager, GRAIN
Tangui Maurice, Consultant, Amylgen
Arthur Thomas, Business Developpement, Vital-IT
François Thomas , Venture Partner, Atlas Ventures
Larissa Thomas , European Biotech Analyst, Canaccord
Simon Thompson, Group Director, Publications, IMS
Werner Tschollar, CEO , Xytis
Pierre-François Unger, President of the Geneva State Government and Minister in charge of the Economy and Health
Hans Van Swaay, Head of Private Equity, Pictet & Cie
Suren Vardanian, Director General, Moscow Agency for Export and Investment Promotion
Michel Venanzi , Fund Manager Life Sciences, Vice President, Lombard Odier Darier Hentsch & Cie
Roger Vioud , Chairman, International Commission of the Regional Council of Rhône Alpes
Marc Vollenweider, CEO, Evalueserve
Madeleine von Holtzen, Journalist and Partner, Bontron & Co
Lutz Weber, Chief Executive Officer, Morphochem
Dinah Weissmann, CEO, Biocortech
Tim Wells, Vice President, Head of discovery, Serono International
Barry Wilson , President, Medtronic International
Peter Wullschleger, Head Investor Relations, Givaudan Suisse SA
Robert Wyss , Head of Market Development Division, SWX
Robin Young, Managing Director, HealthpointCapital
Olav Zilian, Research Analyst – Pharma & Biotech, Helvea
The Participants

· More than 2700 delegates
· More than 230 speakers
· More than 300 company presentations
The Audience

· 40% from the investors community
· 50% from the biotech-medtech and pharmaceutical sector
· 20% from high tech support industries and service companies
Geographic Distribution of the Audience

· 50% from Switzerland
· 30% from the EU
· 20% from North America, India, Japan, Australia...
Programme Highlights